The new study "Online Report Perspektiven 2021" is available now (in German) and shows essential findings:
Online reports prominently address sustainability issues.
However, the number of integrated reports remains rather low.
Only just under 10 percent of the KPIs shown in the overview are ESG key figures.
About 20 percent of the reports present the CEO with a sustainability reference. These reports are more likely to convey ESG KPIs and also more of them.
Two paths of report digitalization emerge: in Switzerland, the print report tends to be replaced by an online report, while in Germany the "screen PDF" is en vogue.
The popular hybrids are mainly used for stakeholder communication - the financial community, on the other hand, is more likely to be referred to the PDF.
Hybrid reports mainly offer animations and interactive graphics. Functionalities for professional users are reduced.
With innovative analyses - this year focusing on "the sustainable CEO" - we have been examining the online annual reports of the 100 largest listed companies in Germany and Switzerland for five years and present consistent comparative material in the areas of format, content, report communication and user experience. Scientifically sound. In cooperation with the expert Prof. Christian Hoffmann from the Center for Research in Financial Communication at the University Leipzig and the renowned partners Berichtsmanufaktur, hw.design, FAS, NeidhartSchön and CCR.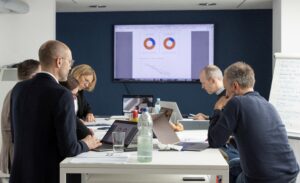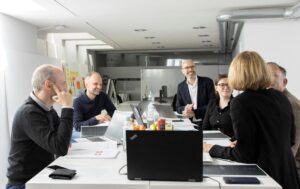 The key findings will be presented at a public event on 29 September 2021: online-reporting.org