Digitization and the inclusion of all letters in the term ESG do not stop at the reporting industry. Brand new, for example: Accessibility of annual reports. GoingPublic magazine talks to Olivier Neidhart and Daniel Schön, Neidhart + Schön Group. (Original print in German by GoingPublic, issue October 2022)
GoingPublic: Mr. Neidhart, Mr. Schön, first of all as a review of our conversation two years ago – at that time we were still in the initial corona year: Which trends with an impact on your industry, i.e. reporting and everything around it, have become established and which are mayflies?
Neidhart: Digitization and ESG in particular, definitely – the topic has become bigger and more important year after year. There is no way around it today. The crucial point is that ESG has gone from being optional to mandatory in the last three years.
Schön: Above all, back then it seemed to be just decorative words; today ESG has to be backed up with concrete figures and evidence. Of course, it changes the reporting requirements: ESG must be measurable. Another point – certainly also in connection with ESG – is accessibility, including of annual reports, which is now required by regulation and is no longer purely voluntary. The requirements are becoming increasingly concrete.
In this respect, I would also like to take a look at the topic of "digitization" in terms of its terminology: since the outbreak of the Corona crisis, everything has had to be or become more digitized. Is this just a German Lamoisie – in our case in Germany at a meager level! – or in Switzerland just as subject to pressure for change?
Neidhart: Digitization is relevant and the pressure for change is there, Corona has intensified it. It does not affect Germany or Switzerland alone, but has become apparent everywhere. Where companies start is another issue; it depends on the particular industry and company.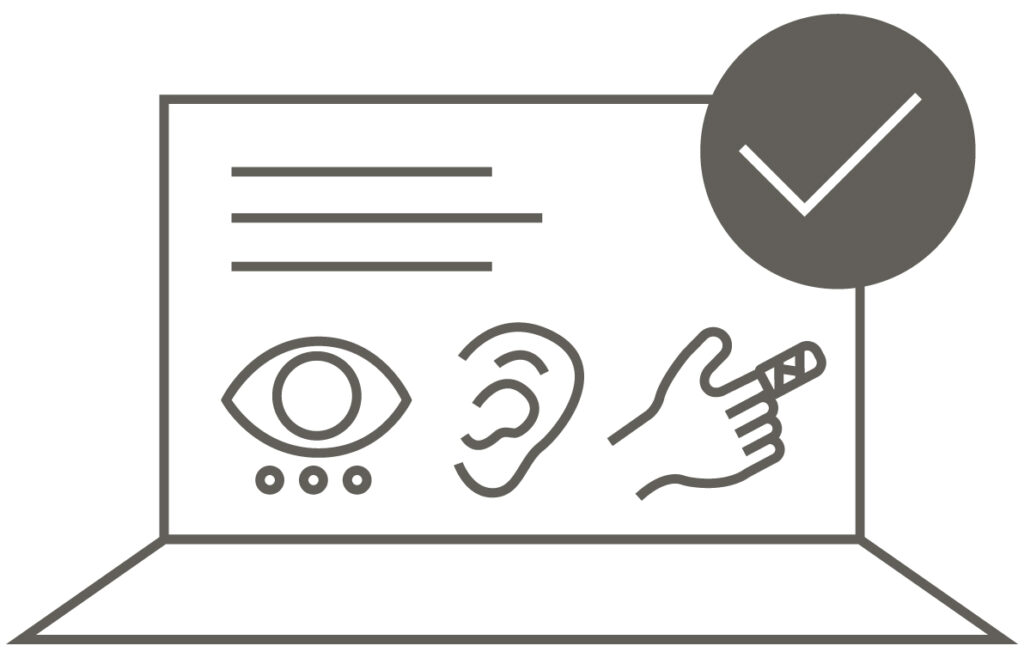 Are we just talking about it or has something actually happened here in recent years?
Neidhart: There is indeed a lot of talk about digitization. But when it comes to actual implementation, the speed of change is somewhat slower. If I take our profession as an example, we don't yet see any particularly strong development in the direction of online reporting. The technical possibilities are advancing all the time, but there is still no clear increase. The advantages of online don't seem to have arrived yet.
During our last discussion, we also briefly touched on XBRL – in line with the digitalization of reporting. What has happened here?
Neidhart: In some European countries, it has been mandatory for reports to be machine-readable for two years, while in others it has only been mandatory for one year. Block tagging, i.e. the tagging of the entire appendix, is a new addition – this is already clearly noticeable with a view to the next reporting season. But it is like the XBRL introduction at the time:
Some points of practical implementation are not 100% clear, which leads to uncertainties and stress for all stakeholders when preparing annual reports.
Accessibility and thus a side branch of digitization in reporting - part of the "S" in the abbreviation ESG – is now a regulatory requirement. Who would like to explain the current status to us and our readers in the required abbreviated form?
Schön: Annual reports should be accessible to all interested parties as far as possible, including, for example, people with reduced eyesight, whereby restrictions can exist in many different ways. According to the study, we are talking about about 20% of the population with some kind of limitation. For reports available online, this means ensuring readability and navigation. Inclusion concerns the "S" in the term ESG, and various stakeholders are now paying attention to which company is socially responsible. It is important to keep in mind that this assumption of social responsibility is also increasingly paying off in terms of a company's reputation. As a result, it can become part of the corporate strategy. Furthermore, Google likes accessibility and rewards such pages with a higher rating and better findability, which can be quite important.
Are there concrete examples of companies that already stand out positively in this respect?
Schön: There is the Berner Kantonalbank, for example. For Germany, I would mention SAP and Deutsche Post. In general, it's often public-sector organizations, government-related companies or enterprises that want to be one step ahead. From 2025, there will be a further specified law for Germany and the EU, and deviations would be sanctioned accordingly. Not all industries are affected, but some are. Only very small companies are exempt from this regulation.
Neidhart: This raises the question: How far can a smaller company go without costs exploding? That's why a certain limit has been drawn. Schön: The financial sector in particular is extremely affected, because for widespread online banking there is no other option than to move forward in terms of accessibility.
What regulations in any reporting direction are still to be expected?
Neidhart: That's incredibly difficult to predict. Five to ten years ago, we would never have come close to predicting the current status quo – just take a look at our discussions from earlier years. The demands for transparency and standardization will probably continue to increase in the future.
Schön: Non-financial figures relating to ESG are now mandatory. We wouldn't have predicted that a decade ago either - and there's likely to be more to come.
Neidhart: A final anecdote: When I was heading for the restroom during a break at a recent conference, the first entrance I came across was "Divers. That tells me that we can only prepare for the future in the best possible way, but not comprehensively. Gentlemen, many thanks to both of you! (The interview was conducted by Falko Boziocevic.)
You can find examples of accessible annual reports of our group sister NeidhartSchön here:
Would you like to receive exciting insights from the world of reporting on a regular basis? Then subscribe to the mms newsletter.