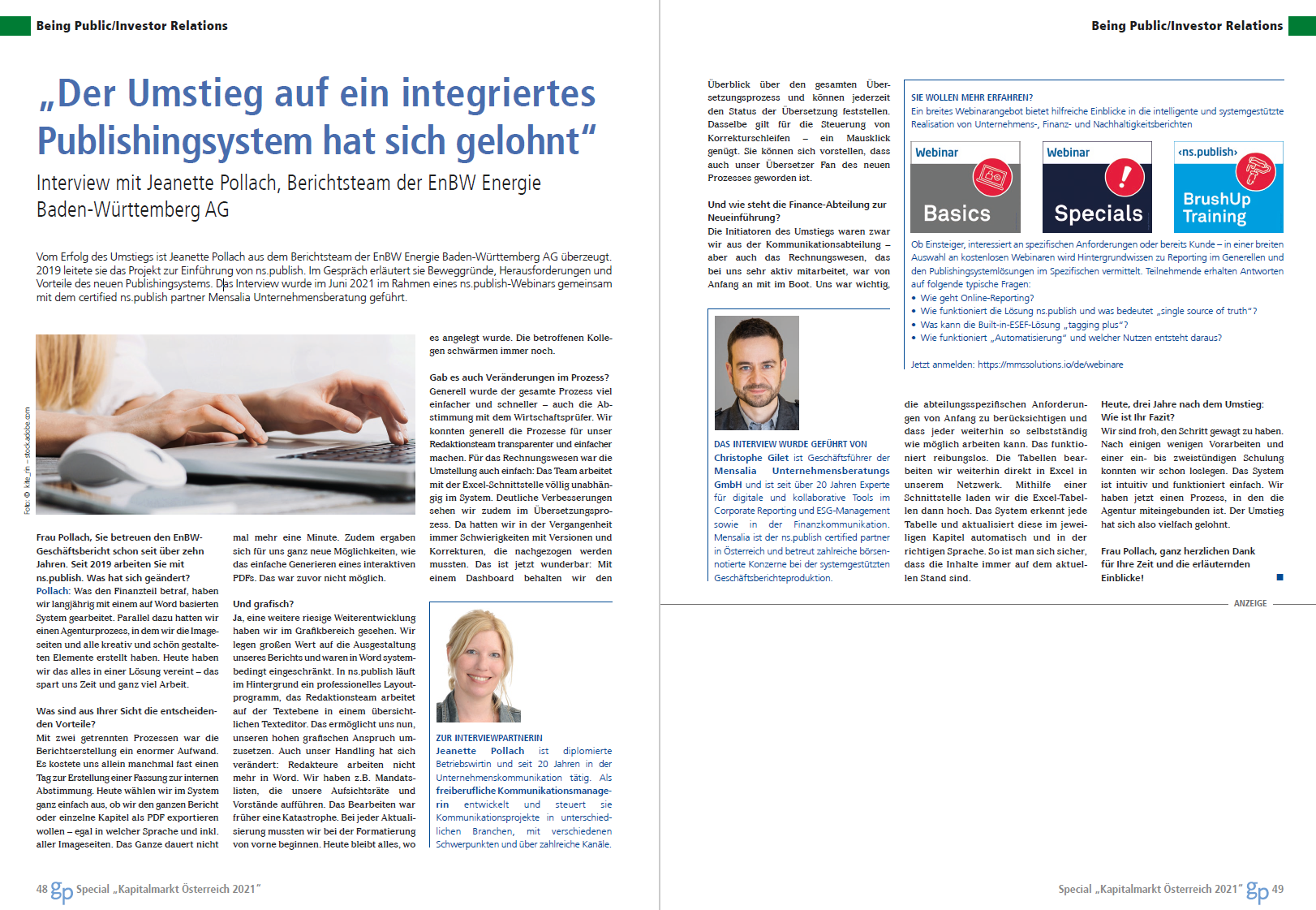 Motives, challenges and advantages for the change
Why EnBW switched to the integrated system ns.publish.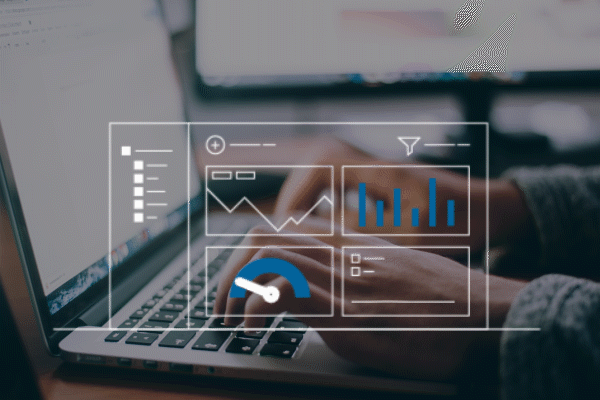 The date of the annual media conference is irrevocable. Thus, corporate reporting is subject to a tight schedule and demands absolute correctness. Every opportunity must be seized to avoid mistakes and duplications. These are particularly unforgivable when publishing figures and tables. And yet they happen, often due to the high time pressure. With our intelligent systems, ...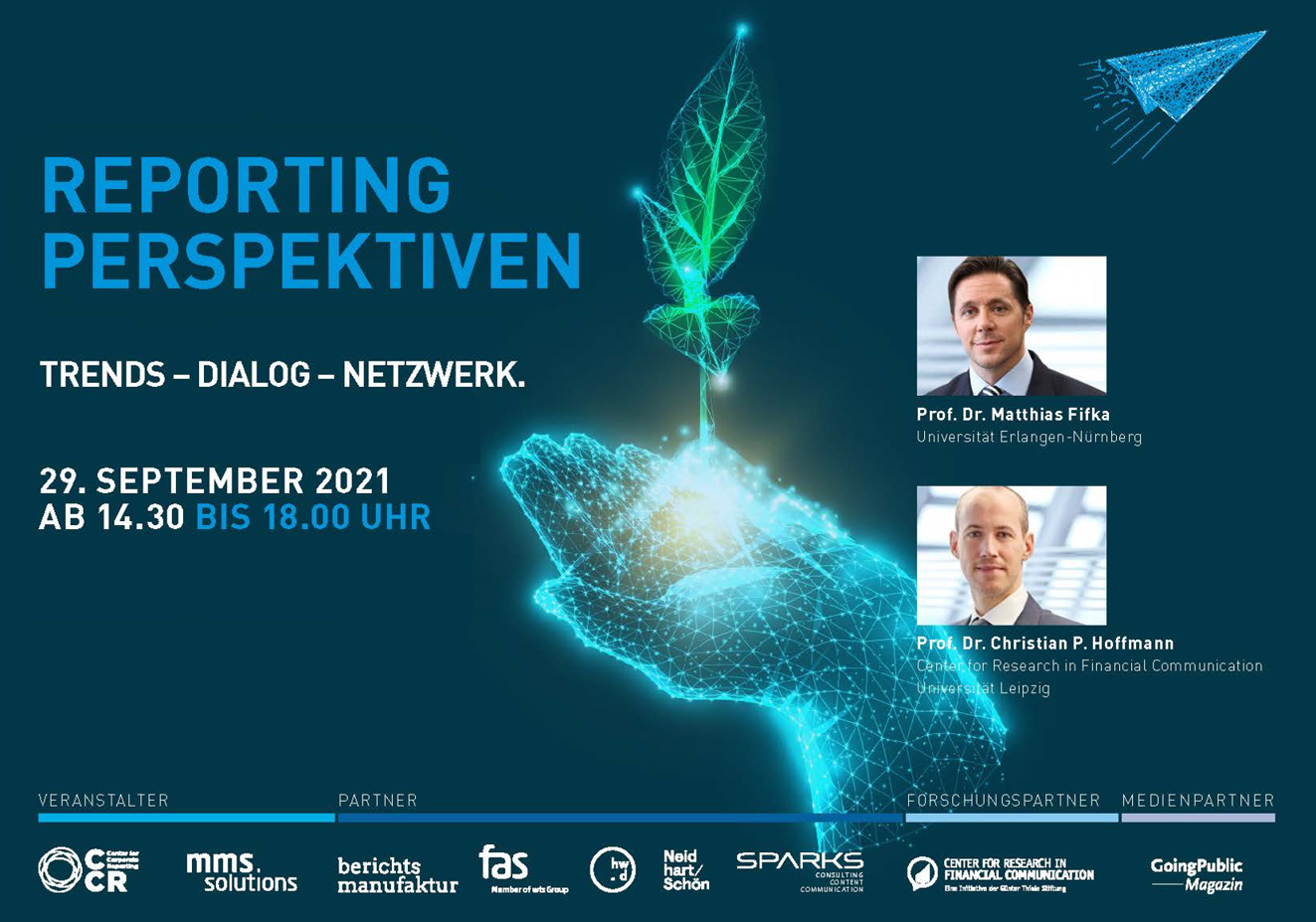 Webinar Reporting Perspectives
Digitalisation and ESG reporting are the megatrends of our time. Sustainability will also be in focus at the digital event on 29 September 2021 (in German). Christian Hoffmann from the Center for Research in Financial Communication at the University of Leipzig will present the most important findings from the annual study "Online Report Perspectives" and Prof. ...