On November 23, 2022, the Swiss Federal Council adopted the Ordinance on Public Reporting in Climate Matters, which will come into force in January 2024. Public companies, banks and insurance companies with at least 500 employees and total assets of 20 million Swiss francs or more or sales of more than 40 million Swiss francs are affected.
The Federal Council writes that it is crucial for the functioning of markets and climate sustainability in the financial sector that large companies make transparent how their activities affect the climate. With the ordinance, it is specifying the disclosure requirements on non-financial matters relating to climate from 2024. The reporting covers not only the financial risk to which a company is exposed as a result of climate change, but also the impact of a company's business activities on the climate. In addition, it must be described what CO2 targets and what reduction goals the company sets with regard to its direct and indirect greenhouse gas emissions and how it plans to implement them. The disclosure is based on the TCFD (Task Force on Climate-Related Financial Disclosures).
Machine-readable climate data
With regard to the report formats, Art. 4 and 5 of the Ordinance define the requirements for publication and the transitional provisions. The report on climate matters must be published in the report on non-financial matters (in accordance with Articles 964a-964c of the Swiss Code of Obligations CO). The electronic publication pursuant to Article 964c paragraph 2 number 1 CO must be made in at least one human-readable and one machine-readable, internationally distributed electronic format (e.g. XBRL). It must be made available on the company's website. The obligation to publish the report in machine-readable format must be fulfilled no later than one year after the entry into force of this Ordinance, i.e. from 2025.
System-supported ESG reporting
Our publishing systems can help to realize the new ESG reporting requirements very efficiently and to integrate its implementation with traditional financial reporting. They are certified according to ISO 27001 and by XBRL International and support publishing companies in creating their reports on one platform. The specialized module "tagging plus" enables seamless processing of non-financials as well as financial key performance indicators in the machine-readable format ESEF/XBRL according to ESMA or EFRAG requirements. Thanks to the end-to-end approach of our solutions, the entire ESG and financial reporting can be implemented without platform discontinuity, autonomously and simultaneously from a single data source (single-source-of-truth approach). Neither upstream nor downstream manual interventions by external specialists are required. The solution includes automated and system-supported change management with an audit trail, is tried and tested in practice and also covers the new legal requirement in the EU for block tagging of the notes (tagging of the appendix).
Differences Switzerland / EU
Switzerland thus joins the growing movement in Europe to require that climate information is disclosed clearly, comparably and digitally. Nevertheless, key points in Switzerland remain less stringent than in the EU. To remain internationally compatible, adjustments may be necessary at a later date. Important current differences:
independent verification (assurance) of climate reporting is not mandatory in Switzerland.
the reporting obligations set out in Swiss law are more open. An adaptation to the planned EU regulation (CSRD and ESRS) would mean significant tightening.
Conclusion
The requirements for sustainability reporting are constantly growing and the dynamics are high. We have developed a factsheet that highlights the most important aspects at the current time in Switzerland and the EU and provides insight into how our solutions can support.
Upon request, we will be happy to give a presentation with new insights and current implementation examples and show you how you can properly set up the future of your reporting today.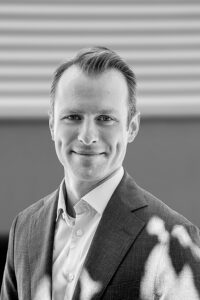 Exchange ideas with our experts without obligation. Daniel Schön is looking forward to your message.